Register now for my fall classes at Clark College… Using Color and Seasonal Style, Going Gray Gracefully, and Clutter-Clearing and Downsizing. Info here.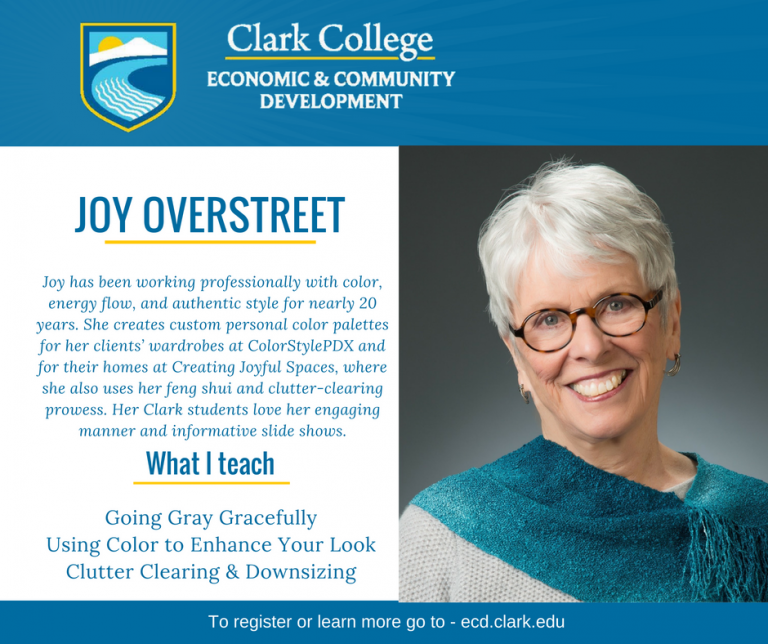 Joy Overstreet has been teaching, speaking and writing for many years. She is a DTM (Distinguished Toastmaster, the organization's highest award).
Speaker: including AM/San Francisco, Rotary Club of San Francisco, YWCA Clark County, Unitarian Universalist Church of Vancouver, First Methodist Church of Vancouver, Sheriff's Association of Clark County
Teacher: including Clark College, Chabot College, Thin Within workshops, Kaiser Permanente, American Heart Association
Published articles: including New York Times, Working Mother, Parents, San Francisco Chronicle, Readers Digest, Berkeley Gazette, The Columbian.
For more information: