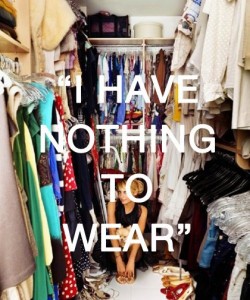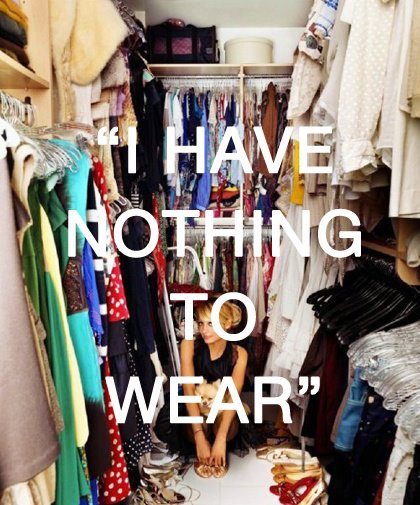 Don't despair. Most of us have been there. I've seen worse. Really. Think of this a "Wardrobe Workshop for One"… specifically for you and your unique situation.
This is where the ColorStyle system really comes together in a big transformational AHA! because you begin to see for yourself how to use your color palette and personal style to create a winning wardrobe. Shopping and dressing will forever be easier. Your future savings in money, time and frustration make this a tremendous value.
Once we get started most people really get into the process:
1. Deep breath! you can do this.
2. Conversation. We discuss your lifestyle needs, wardrobe goals, budget considerations.
3. Sort and learn. We will go through each category of your clothes, and as you try things on, together we will assess whether or not each item works for you, and I will help you understand why or why not. You will quickly develop an eye for what can stay and what must go. Just think of the nice tax deduction you'll get from the bags you'll deliver to your favorite charity!
4. Organize and assess what's left. Appreciate the spaciousness! Only things that work for you remain.
5. Shop your closet. Create a list of outfits that you can assemble easily from what you already have.
6. Make a shopping list to fill in the gaps. If you need a supportive shopping companion to guide you on a shopping excursion, we can arrange that too.
7. Breathe again. A huge sigh of relief and accomplishment!
My fees are very reasonable ($195 for up to two hours in the Portland metro area once you have your new color palette in hand – but you can save $20 if you pay for both the palette and the closet curation at the same time).  I'd love to help you restore your closet to sanity. Reach me here.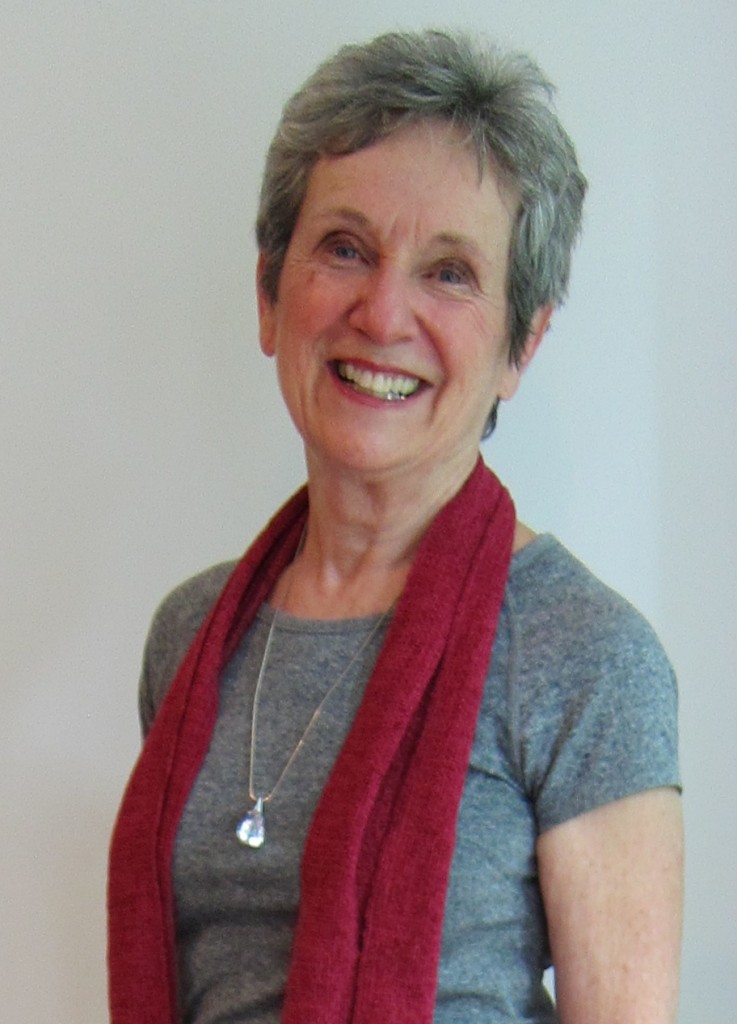 ---
I had my color palette done in the '70's. Now that my hair has turned gray I asked Joy for a consultation (the whole enchilada: color palette, closet clearing and shopping).  I was amazed at how much more flattering my new colors were on me. 
Then, as we looked at each piece in my closet Joy helped me see why it worked or didn't work on me. It was a hands-on class in style, and it was the first time I really understood what is meant by "seasonal style" and what that is for a "Spring". I happily let go of 3 large bags of clothes; close to 80% of my wardrobe (if you could call that motley collection a wardrobe!). With my new palette in hand we went shopping and found outfits that made me look thinner, taller and well put together.
Joy has an excellent understanding of natural style, and was always honest and encouraging. I feel more confident and I know I look a lot better. If you care about the impression you make (man or woman) I recommend Joy's services. It does matter how you look!
—Holly T
SaveSave