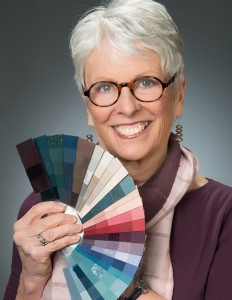 Do you love color?
I've always loved color. However loving color doesn't mean I understood how to use it. If it was bright and loud, I wore it.
Imagine this scene: I was rotundly 8-1/2 months pregnant and looking forward to creating a new wardrobe after the baby was born. To start fresh I "had my colors done" by personal color analyst Ron Sackman at Personal Style Counselors in Oakland, CA. To impress him with my color expertise I wore a bright orange maternity tent (emblazoned with a white and black stripey expando panel down the front. Oh yeah.).
I'm afraid my outfit almost scorched Ron's professional eyeballs. If he'd had a garlic necklace, I'm sure he'd have donned it.
The session was like a two-hour optometrist appointment. He compared swatches of subtly different shades of every hue against my skin, hair and eyes. What was better? 1 or 2? 2 or 3? 1 or 3?
The end result was a beautiful harmonious palette of cool subdued colors – soft blues, greens and purples. The muted colors of a Summer person.
No orange. No white. Not even black. No loud swirls. No tiger prints. I went home and cried.
Once my figure returned, I decided to give my new palette a try. I tossed all my garish garments and began building a wardrobe in my softer colors. And surprise, surprise! people started telling me how great I looked. (Before this makeover, any compliments were about my clothes, not about me. Crucial difference!
Forty years have passed and my color sense has increased by orders of magnitude. For twenty years I've been using it to help my clients bring their homes to life, but the much more challenging task of analyzing and creating palettes for people required intensive training. Unfortunately I couldn't find anyone to train me.
And then…
A few years ago, I found Olga Kamova at Image & Color Institute International in Cupertino, CA. She not only updated my old moth-eaten palette, she made it more subtle, more sophisticated and more harmonious to match my own less bright coloring and now gray hair. The best news was that Olga trains personal color analysts in the sophisticated Caygill system. I've now taken three additional intensive trainings with her and have been sharing the wonderful gift of a custom color palette with clients in the Portland/Vancouver metro area, San Francisco, Los Angeles, and Nashville. Others have come in from Anchorage, Boston, and Denver.
What I learned and will share with you
Non-Verbal Communication is powerful. Each color has its uses in specific situations and can be used to with intention to affect how others perceive you. Each personal color palette is closely connected to a particular seasonal style that indicates how to combine colors, what kinds of patterns and lines look most coherent, etc. Taken together, the palette and the seasonal style characteristics  makes a person look authentic, confident and credible. I discovered hues I'd never before considered–and became aware of others that made me look tired or worse.
Ease of Dressing. With my personal color palette, I can create a simple capsule wardrobe where everything works with everything else. It became easy to unclog my closet.
Ease of Shopping. You'll discover subtle hues you never before considered and recognize those that overpower you or make you look tired. In the store your color palette guides you directly to garments you can wear, and away from the 75% you shouldn't. When you bring a new purchase home, it goes with everything else in the closet, so you need fewer clothes.
Financial Savings!  Shopping mistakes are costly. Over time you'll save hundreds of dollars by knowing how to avoid clothes that don't work.
What else I do
Color Palettes f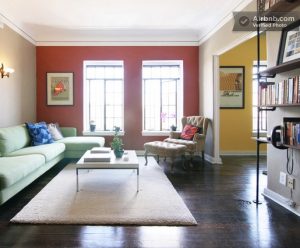 or Interiors. As I mentioned, since 2001 I have been helping home and business owners find the right colors for their interiors at Joyful Spaces in the Portland/Vancouver metro area. I am also trained in feng shui from the Western School of Feng Shui, an intuitive skill I bring to all my work.
Teaching, Writing, Speaking: I teach at Clark College in Vancouver, WA and have published articles in a variety of major national and local publications, from Working Mother to the New York Times. In 2007 I earned a DTM (Distinguished Toastmaster) the highest award at Toastmasters, and am available for presentations to your group–just ask.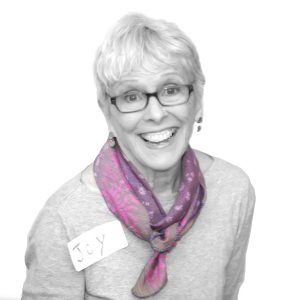 Most appointments take place in my NW Portland studio, in the lively Pearl District. If you would like to gather with two other people (and you have good natural light) I can also bring my studio equipment to your home or office in the Portland/Vancouver metro area.
I travel frequently to the Bay Area with my gear, and occasionally to Los Angeles and Nashville. But appealing as it sounds, I don't offer internet consultations: the color accuracy of computer cameras & monitors just isn't good enough. I've corrected too many poorly done virtual and generic Color Me Beautiful type paint swatch palettes. It's a "close-up and personal" collaborative process I'd love to share with you.
Is it time for you to get your own custom color palette? Call me at (360) 903-3659 and let's chat to see if this is right for you. Or email me here.
SaveSave
SaveSave
SaveSave