The Analysis Process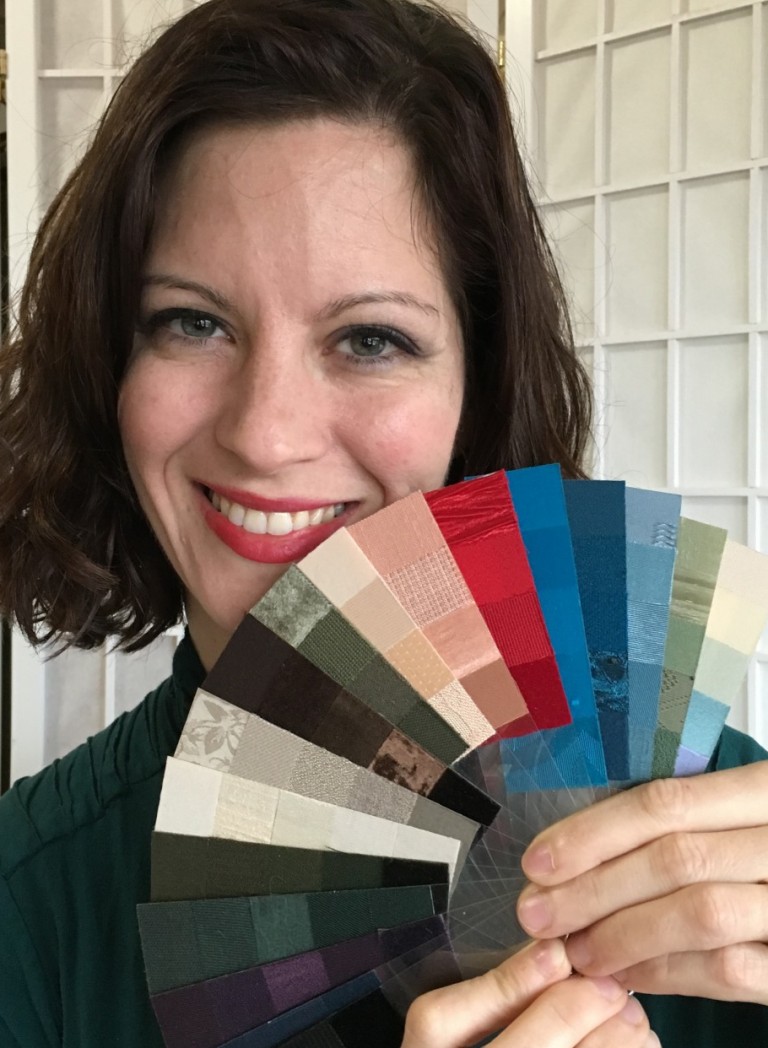 "You've given me the tools to put together a wardrobe that is not only super flattering, it also makes me look and feel much more confident, credible and professional.

Shopping is simpler now that I can just walk on by those colors that don't look good on me. I've already saved money by avoiding purchases that used to hang unworn in my closet."  
                                                    Grace L., a 'Classic Winter'.
Is a current ColorStyle palette right for you? Take the Pop Quiz!
If you think maybe so... here's how it works:
ColorStyle Analysis Pricing
Individual consultation: What you get...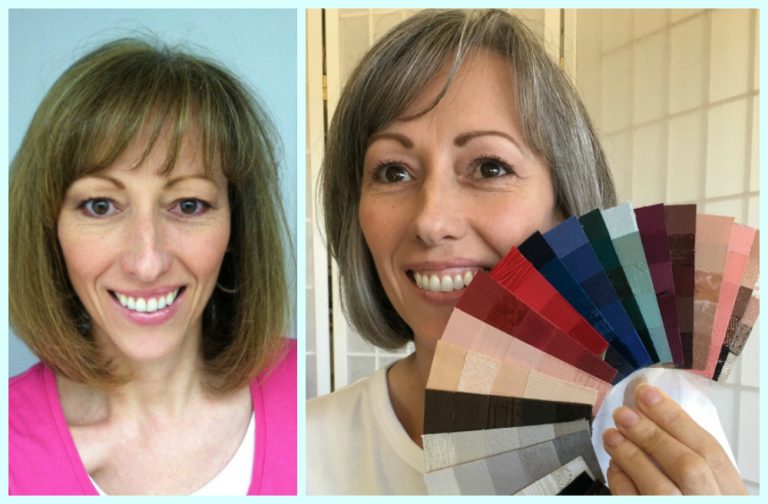 A 2-1/2 hour close-up analysis of your personal coloring and seasonal style, in which you are a full collaborator.
Your unique color palette of about 100 contemporary hues, hand-assembled in our California color lab of gorgeous fabric swatches and then labeled by me on how to use each stick. It's your permanent shopping companion.
Clothing style suggestions best for your body and life circumstances
Makeup color and application suggestions
Hair color advice if you dye it, or if you want to stop dyeing it, or need tips on going gray gracefully (here's a great Before & After example)
Bonus: A detailed manual on how to use use each color most powerfully and how to express your seasonal style
Bonus: tips on how to clear your closet and assemble a smaller more flexible and flattering wardrobe
Your investment for this transformational process and tool, which will save you money and dressing stress for decades to come, is $495. Best value is to combine it with the Wardrobe Workshop for One, a class in your closet, for an additional $225.
Double the Fun! Bring a friend, spouse, daughter, etc: What you get...
Two ColorStyle Consultations, as described above, done individually in a 4-hour time slot, for an investment of $850 (15% off the individual price), plus

The learning and affirmation that comes from watching as the process unfold on someone else
Feedback from a friend you trust, and confirmation our color choices are on the right track.

Pre-Wedding add-on: For the Bride and her mother (or maid of honor) - help with dress styles, theme colors, etc. Add $95
Other offerings: Informative talks, workshops and classes, one-on-one style coaching and shopping trips. I am both flexible and creative.
Call me at 360-903-3659 for more information or to schedule an appointment, or email me here: